The next Turner Hofbräu Dining Club will be in December, 2013. RSVP only please

Turners honored
(click for LATurnerTalk (Blog), or article)
---
Los Angeles Turners sponsor CCEO YouthBuild Fundraiser
with US Congresswoman Maxine Waters and Sam "Bam" Cunningham

---
Events you might like to attend: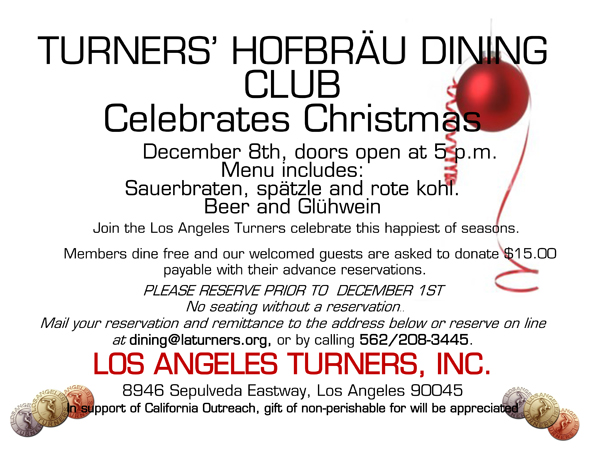 ---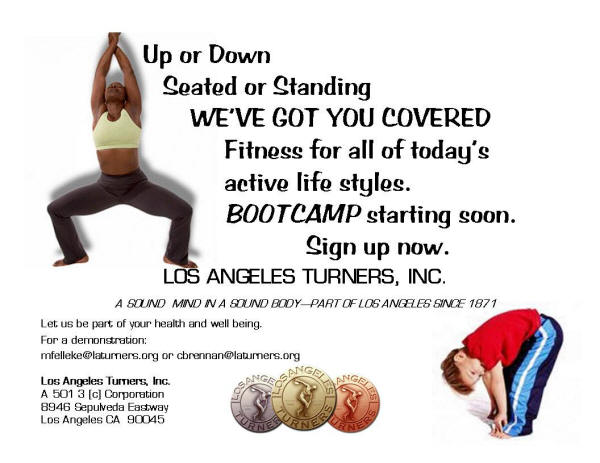 ---
Los Angeles Turners - Youth Fitness Development Program Video

The Los Angeles Turners, a part of Los Angeles since 1871, now offer pre-sport training and general fitness. Our mission is A Sound Mind in a Sound Body. Part of its fulfillment is a program for youngsters that provides the conditioning necessary to prevent injury on the playing field while at the same time building the confidence necessary to play well. Programs of general fitness for adults are now forming as well as for the plus 50 crowd. Click here to receive additional information: Turners Fitness
---
To make a donation online, please click on the link below.

If you would like to make a payment, please specify what the payment is for and add a 5% service charge to your payment amount.
---